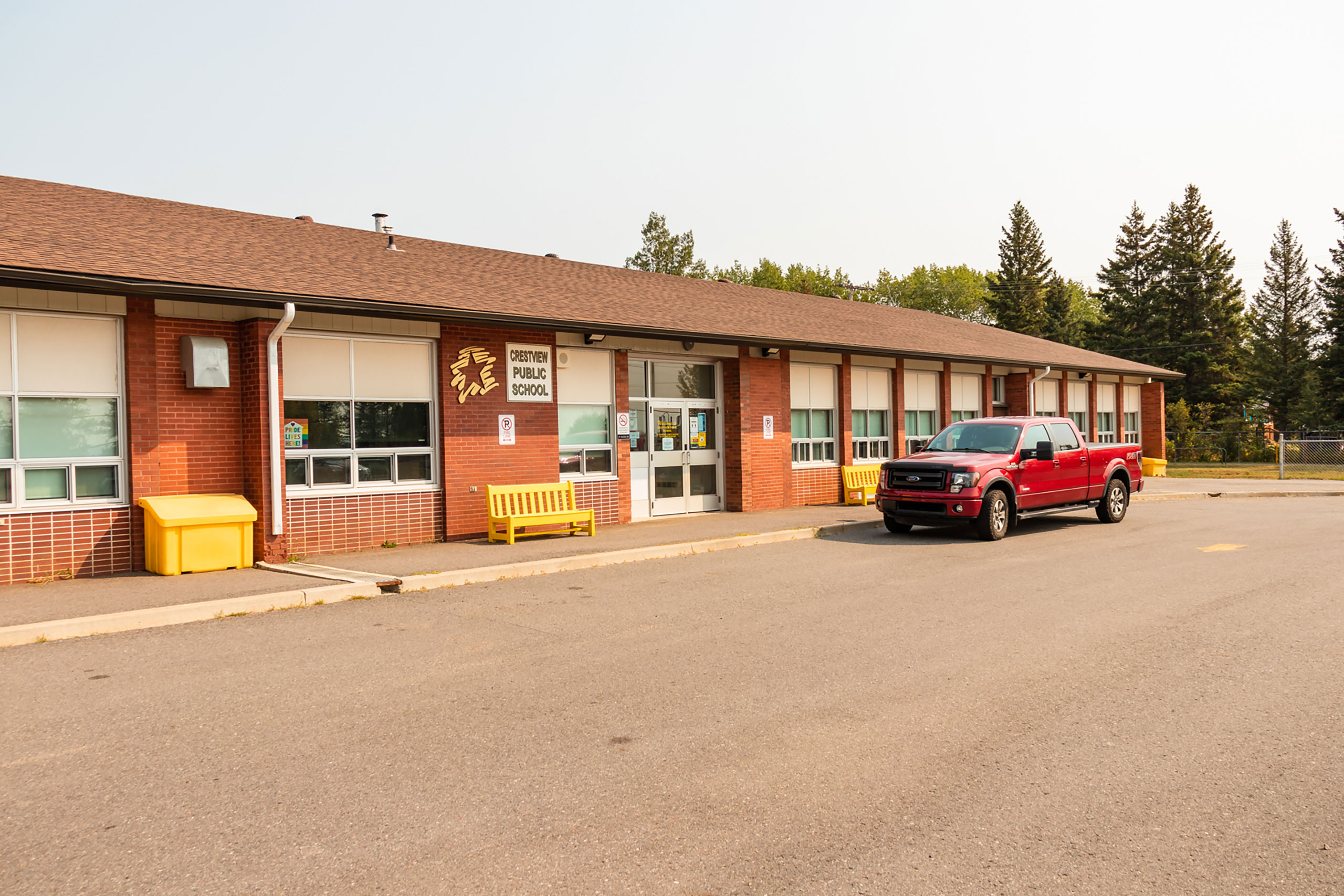 About Crestview
Public School
Welcome
Crestview Public School is situated on Oliver Road to the east of the village of Murillo in the Municipality of Oliver-Paipoonge. From the front of the school you can see a vista of the surrounding valley to the south as far as the Norwesters, hence the name of the school, Crestview.
We are proud members of the Westgate High School Family of Schools!
We are very much a community school and the students, parents, staff and members of the community are involved in many activities for which the school is the hub.
In the fall we have our annual BBQ/Open House where it is not unusual to have over 300 people attend. This event is hosted by the Crestview School Council and provides an opportunity for staff, students, parents and community members to meet and greet and welcome the new school year.
Teamed with a dedicated staff we base a lot of our student success on parental involvement in the school from such things as Safe Arrival and hot lunches to electives and field trips.
We currently have an enrolment of over 190 students ranging from junior kindergarten to grade eight.
We hope this website will prove to be a useful tool to keep you informed of our yearly activities as well as our expectations and school information.